How To Download A Voicemail To Computer As Mp3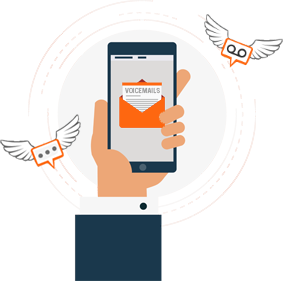 What you'll need:

A Voicemails Forever Account
Any internet connected device, laptop or tablet

Quick Overview Of Steps:

Follow these steps to Save and Copy Voicemails from a Verizon Phone.

Record your voicemail using a Voicemails Forever account.
Login to the online Voicemails Forever dashboard with your PIN and Password.
Find the recorded Voicemail and click Download.
Select Multiple voicemails with the Select Box to the left of each voicemail and Click Download.

In Depth Tutorial:

In just a matter of minutes you can download your voicemails saved as mp3 and downloaded straight to your computer for safekeeping. This tutorial will walk you through the steps.

Use Voicemails Forever to record the voicemails from your carrier voicemail box.

How To Record Voicemails From A Smart Phone

How To Record A Voicemail From Your Landline Or Office Voicemailbox

After you have completed the voicemail recording session, you can now listen, share and download your recorded voicemails. From the www.VoicemailsForever.com website, login to the online dashboard with your PIN and Password.

From the home screen of the online dashboard, find the recorded voicemail you wish to download and click the download button.

Multiple voicemails can be downloaded at one time by selecting each voicemail using the checkbox to the left of each voicemail and then clicking the download button on the top of your screen.