My Phone Crashed But Thankfully I Did This First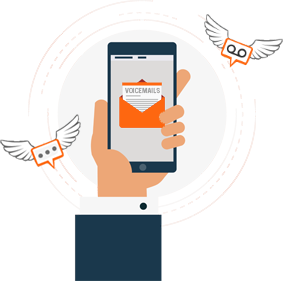 Everyone knows when you change cell phones, you can't save your voicemails. Being the romantic I am, the need to change phones was almost heartbreaking!

A man that I had grown up with, 37 years later, contacted me by phone and his first message to me was one that changed my life. He eventually became my husband, and listening to that message always brought a huge smile to my face, along with all his sweet, endearing, funny messages over the years. I had also saved messages from my grown children, telling me they loved me, or sharing special moments of their lives. I remember the message from my son telling me that he had gotten a patent on his invention. Another message about his decision to ask his girlfriend to marry him, but he wanted my opinion first!

I would never give up my old phone, but knew eventually it would give up on me, and so I searched for a way to save those messages. I was so excited to find VoiceMails Forever! Thankfully, I saved my messages with them, because about 3 months ago, my old phone crashed to the floor and shattered in a million pieces! Now I can go to the website, and listen to those precious emails forever! Thank you!!