Keeping Family Voice Messages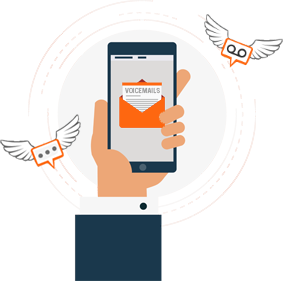 There are some memories you just don't want to lose. I was reluctant to upgrade my cell phone because it would mean losing my saved voicemail. I had messages I had been saving for years! My son calling to tell me about his day, about the turkey that ran into our backyard when he got home from school. The sweetest little boy voice that melts my heart when I hear it.

I have a message I saved from my 95-year-old great-uncle, calling to tell us he was OK and to check on us after Hurricane Sandy, and another from a good friend calling from overseas to congratulate me on graduation. A heartfelt 'Happy Anniversary' message from my husband - he didn't forget. VoicemailsForever was the perfect solution - I didn't have to part with these memories - and I could step into the next century and get a new phone!